Q5. How can I select a country as a news source?
The source from different countries can be selected from "More (three vertical dots)" in the top right corner of the app. Users can choose their own country of interest as source of news. At the moment, we only offer a limited number of countries as news sources, due to the requirement of adequate number of news stories available from that country on a daily basis.


Please also see Q19



1) Select "More (three vertical dots)" in the top right of the app.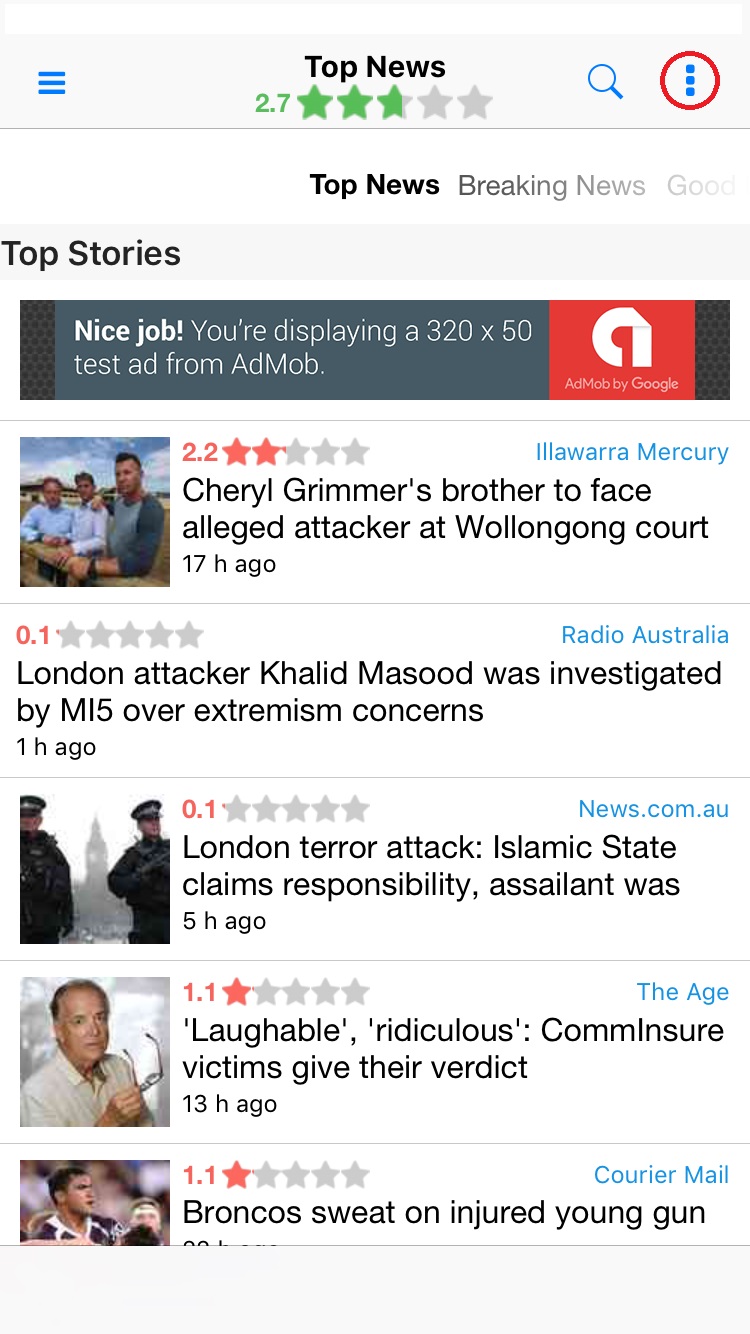 2) Hit the "(current country)" edition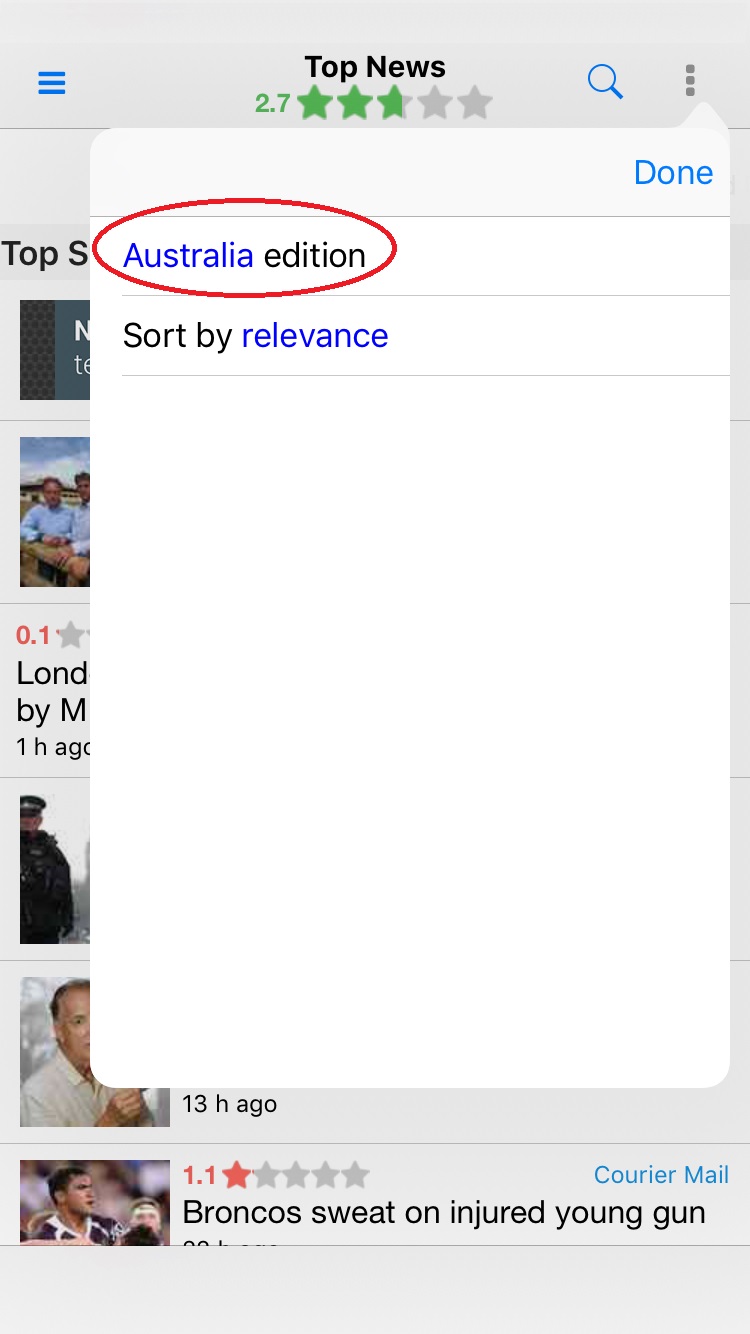 3) You will get a list of country names as options.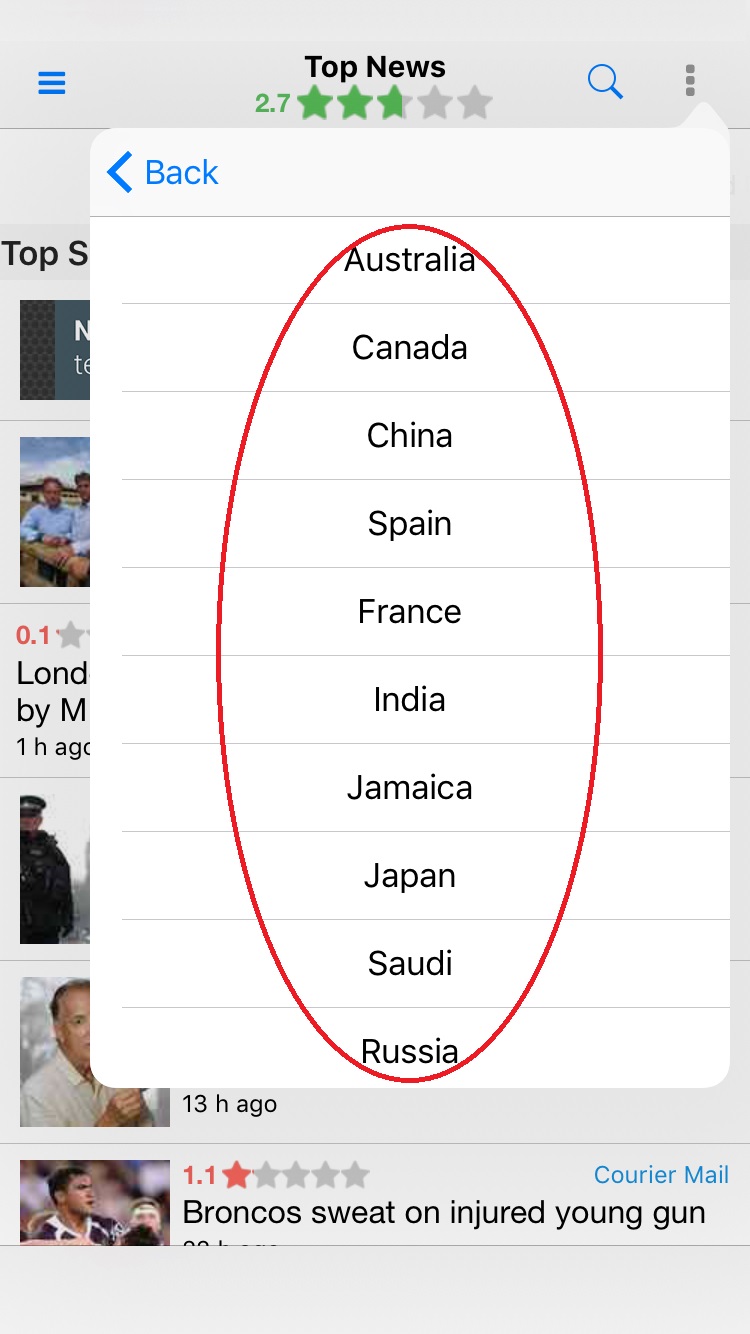 4) After selecting a specific country edition by tapping on the country name, users will receive news from the sources of that country.
By default, the app will initially detect which country you are in and set it as the country of the news source. You can change it later without any restriction, if you want.