Q32. Can I read negative news only?
Yes, you can simply go to the "Bad News" section. Reversely, you can read all the positive news by going to the "Good News" section. They are unique features in News & Moods.
1) Tap on the Menu icon.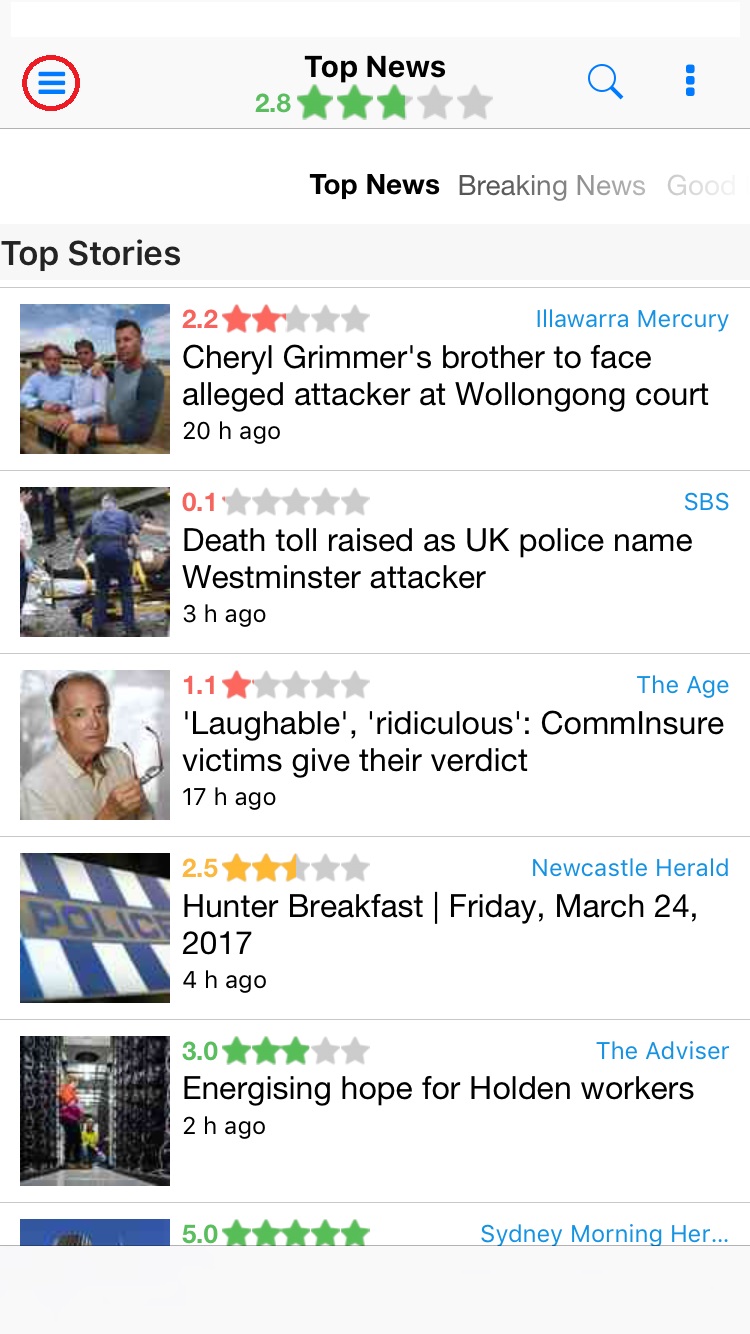 2) You will see there is a "Bad News" section, then hit it.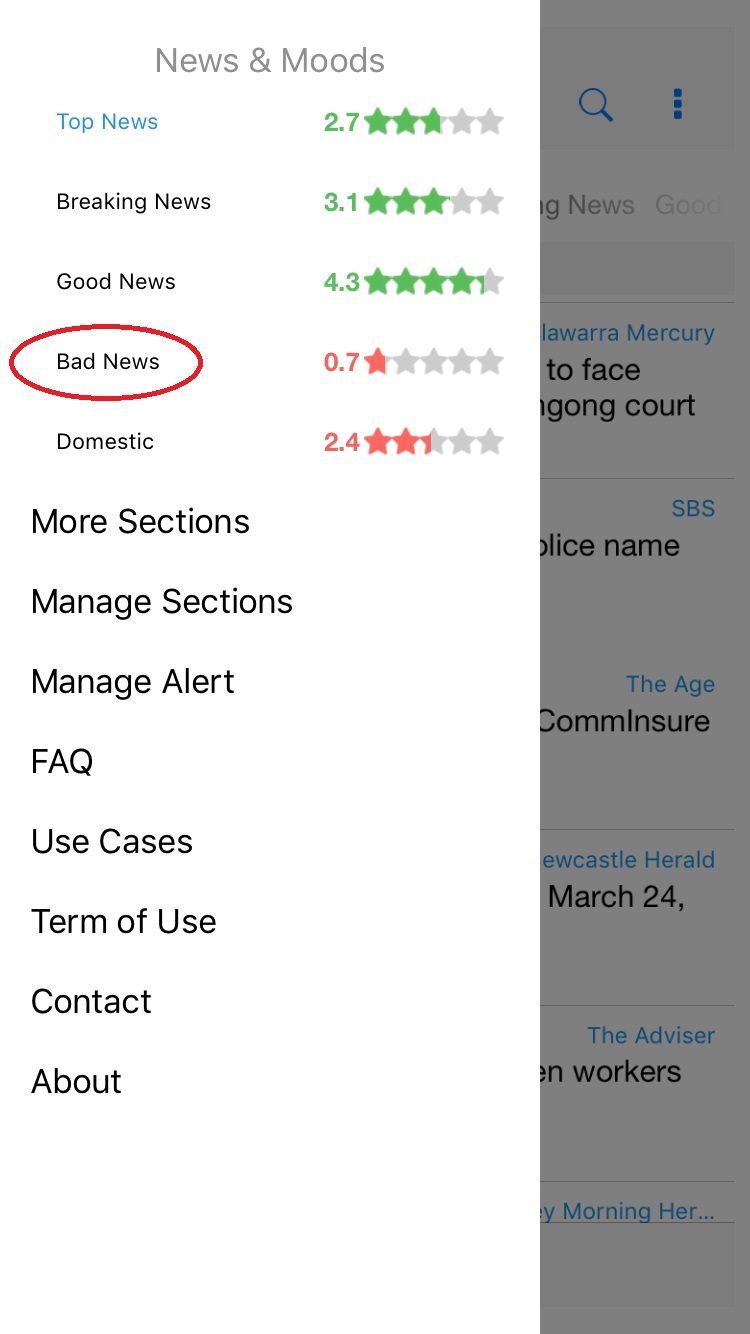 3) Now you can see all the negative news. All bad news are ranked from the worst (lowest sentiment scores).