Q22. How can I create a news section?
After you do a keyword search and get the results, tap on three dot icon in the top right of the screen. You will see an option "Add (key words) as a Section". Just tap on it, you will find a new section created by you. You will find it appearing in the Menu.
1) Users can tap on the search icon in the top bar.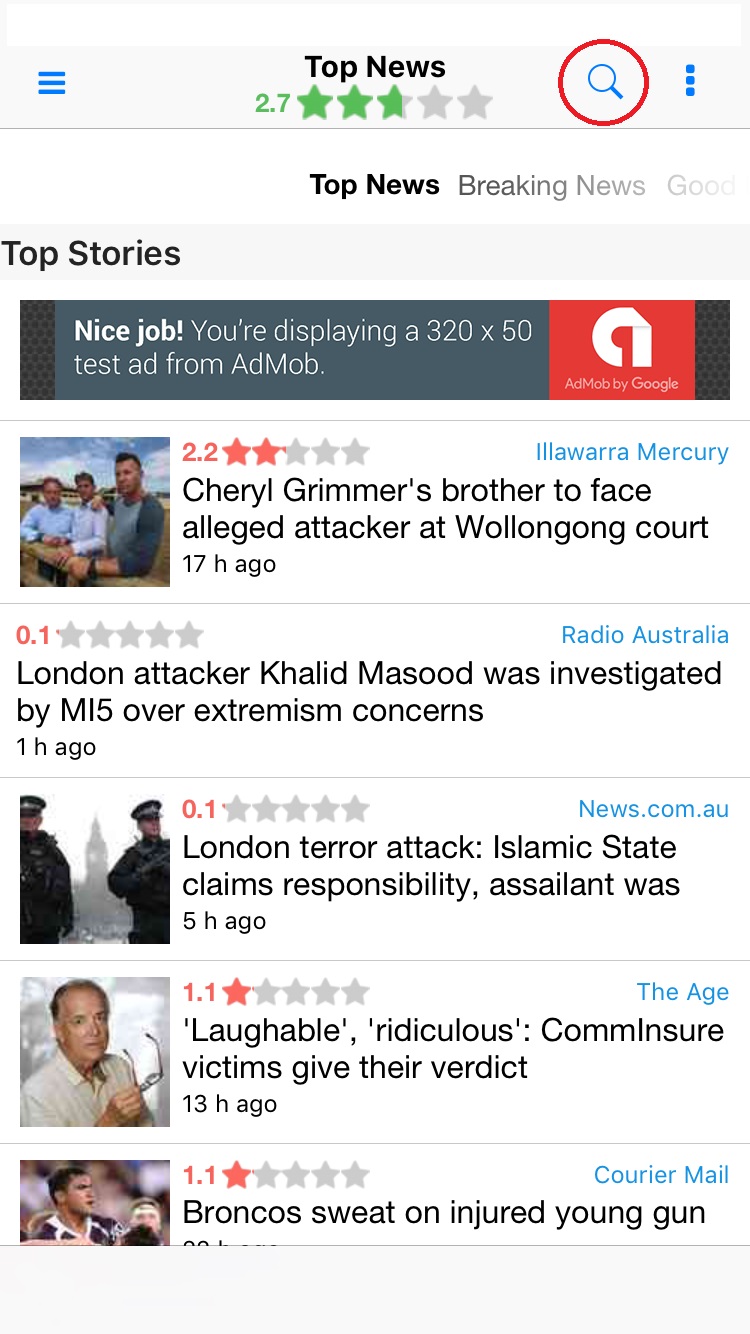 2) Type a keyword (e.g. "Facebook") in the slot and tap on "Search".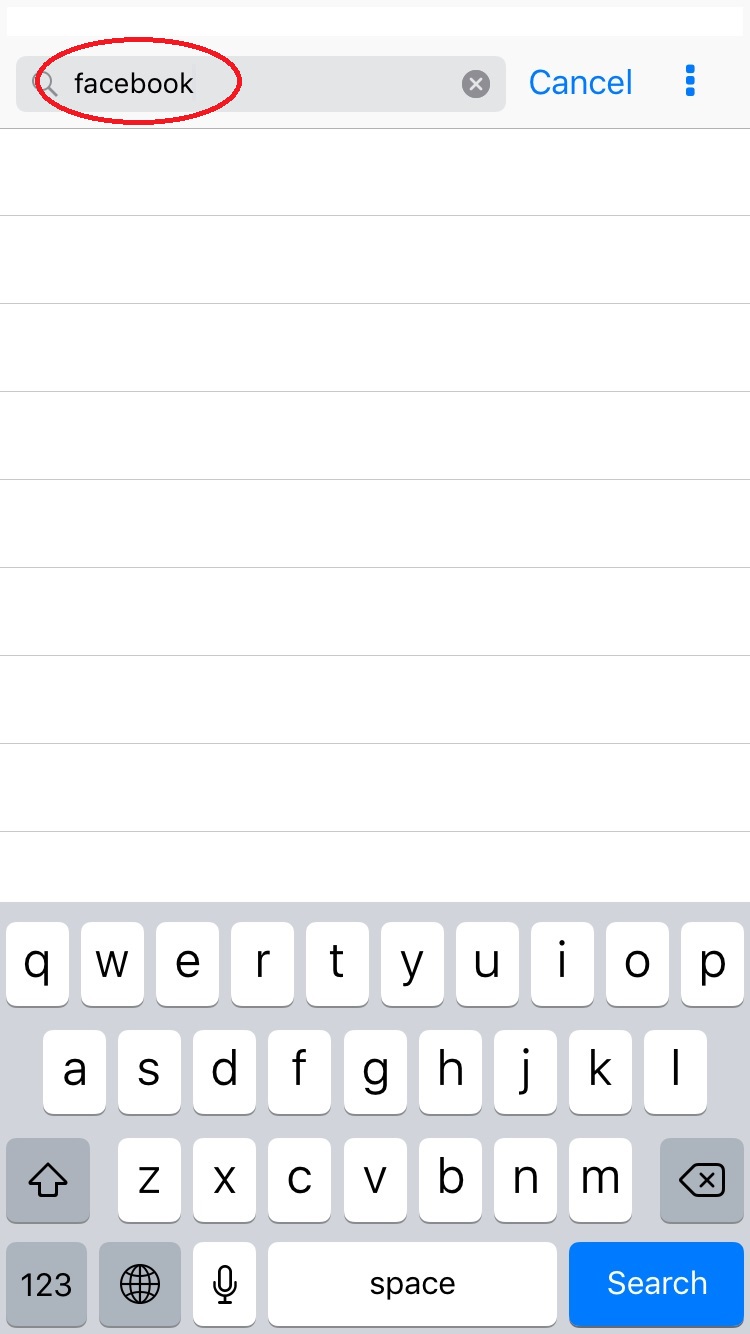 3) After getting the search results, tap on "More". You can then choose "Add Facebook as a new session" in the options by tapping on that line.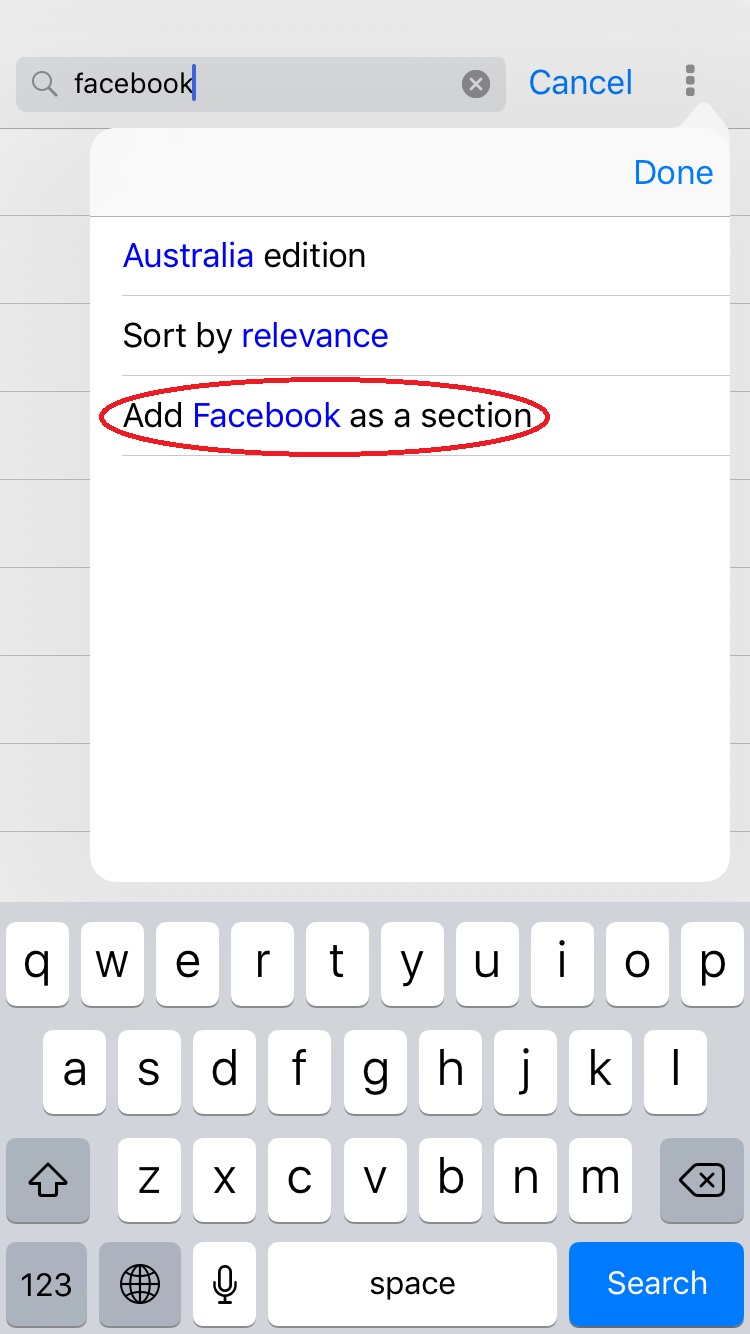 4) You can tap the Menu and find a new section called "Facebook" created by you among all sections.